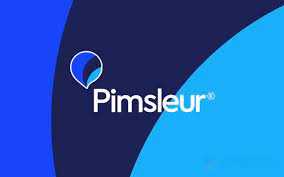 There are so many language-learning apps, and one of the most interesting is Pimsleur. In this article, we'll help you see if this is the right platform for you.
What is Pimsleur?
Pimsleur is a paid language-learning app that's based on the audio/conversational method. The Pimsleur method is a well-known and popular language teaching approach, created by Dr. Paul Pimsleur in 1963. It's since been used by millions of people around the world to learn new languages.
Pimsleur is unique in that it's completely audio-based. There are no written materials, and no visuals (besides a photo of the speaker on each lesson screen). You learn through listening and speaking alone.
This can be great for language learners who prefer to learn through listening and speaking, or who want to avoid reading and writing in the target language. It can also be helpful for people who are trying to learn a new language while driving, or doing other activities where they can't look at a screen.
Where is Pimsleur available?
You can download Pimsleur on your Android phone, iPad or iPhone devices, or use it on the Web like a regular website.
How much does Pimsleur cost?
Pimsleur offers three subscription plans:
Month-to-month: $14.95/mo
6 months: $119.70 ($19.95/mo)
12 months: $239.40 ($19.95/mo)
There is also a 7-day free trial available for new users.
Key Pimsleur features
Pimsleur's feature list includes :
A focus on conversation: Pimsleur's audio lessons are designed to help you learn how to hold a conversation in your new language, rather than just memorizing vocabulary words.
Spaced repetition: Pimsleur uses a technique called "spaced repetition" to help you remember what you've learned. This means that new vocabulary words and concepts are repeated several times throughout the course, with increasing intervals of time in between.
Incremental learning: Each Pimsleur lesson builds on the previous one, so you gradually increase your knowledge and skills over time.
Personalized learning: Pimsleur adjusts to your individual learning pace, starting off easy and gradually increasing in difficulty as you progress.
Pimsleur also offers some unique features, such as the ability to slow down the audio playback speed, and an "immersion" mode where you can only hear the target language.
Pimsleur language list
Albanian
Arabic
Armenian
Cantonese
Chinese
Creole
Croatian
Czech
Danish
Dutch
English
Finnish
French
German
Greek
Hebrew
Hindi
Hungarian
Icelandic
Indonesian
Irish
Italian
Japanese
Korean
Lithuanian
Mandarin
Norwegian
Ojibwe
Pashto
Persian
Polish
Portuguese
Punjabi
Romanian
Russian
Spanish
Swahili
Swedish
Tagalog
Thai
Turkish
Twi
Ukrainian
Urdu
Vietnamese